Seiko Air Service is one of the affiliated companies of Seiko Travel Service, which is well known medium sized IATA travel agent in Japan.
1. GSA business
GSA business, such as an airline, a tourist board, and a hotel, is taken over.
The staff well versed in aviation, a travel, and the hotel industry corresponds in a team.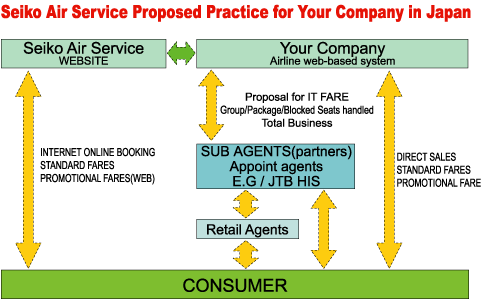 2. Airplane operation approval acquisition business
All procedure from creation of the applications in connection with operation to approval acquisition is executed by proxy.
The staff well versed in business takes over.
3. Airport handling recommendation business
All the special and required business in taking off and landing and the ground of scheduled and chartered flights is helped.